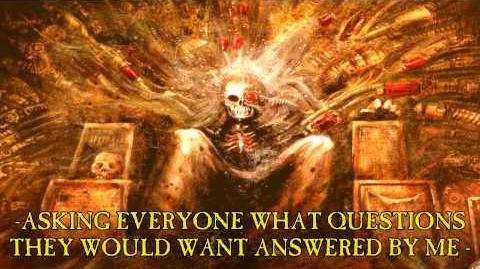 ASK QUESTIONS! is a short video the second season of If The Emperor Had a Text-To-Speech Device. This was to promote the first Q&A video in which The Emperor answers questions in character.
Appearances
Edit
Kitten's binary transmissions translate as such:
"I think the Ultramarines are coming around with Magnus Soon."
"I can't wait for Cypher to get to Mars so he can execute the plan."
"As long as the questions don't scream about Baneblades."
Ad blocker interference detected!
Wikia is a free-to-use site that makes money from advertising. We have a modified experience for viewers using ad blockers

Wikia is not accessible if you've made further modifications. Remove the custom ad blocker rule(s) and the page will load as expected.